You can edit something on the page right now!
Register
today, it's fast and free.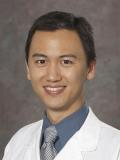 Address

4860 Y St Ste 2400, Sacramento, CA, 95817

Occupation

Doctor (Ophthalmology)

Gender

Age

37

Employer

Awarded

Healthgrades Honor Roll

Phone

(916) 734-6602
Education

Brigham & Women's Hosp, Harvard Med Sch (2009)

Columbia University / College Of Physicians and Surgeons (2000);

Harvard Medical School (2008)

Massachusetts Eye & Ear Infirmary/Harvard Medical School (2012)
Dr. Yiu is a vitreoretinal specialist at the UC Davis Eye Center. He received his medical training at Harvard Medical School, where his graduate research explored nervous system regeneration and earned a PhD in Neurobiology. After residency at the Harvard / Massachusetts Eye & Ear Infirmary, he underwent fellowship training in vitreoretinal surgery at Duke University, where he was also involved in advanced ocular imaging research to study mechanisms of macular degeneration and diabetic retinopathy.
Dr. Yiu's primary clinical focus is the diagnosis and treatment of retinal diseases, including macular degeneration, diabetic retinopathy, retinal vascular and inflammatory diseases, macular hole, macular pucker, and retinal detachment. His medical and surgical practice is complemented by innovative research exploring the pathophysiology and potential treatments for retinal diseases, with special interests in retinal biology and regenerative medicine.
He has published numerous peer-reviewed scientific papers and book chapters, and has given lectures nationally and internationally. He is a reviewer for several ophthalmology journals, and is a course lecturer at the American Academy of Ophthalmology. Dr. Yiu has also been the recipient of numerous prestigious award including the Ronald G. Michels Foundation Fellowship Award, the Heed Ophthalmic Foundation Fellowship Award, the Retina Society Fellowship Research Award, and the Macula Society Evangelos S. Gragoudas Award. 
[1]
All information in the above article comes from the below links
All information in the above article comes from the below links
© 2017 Everipedia, Inc.