Want to change something on this page or create your own?
Register
today, it's fast and free.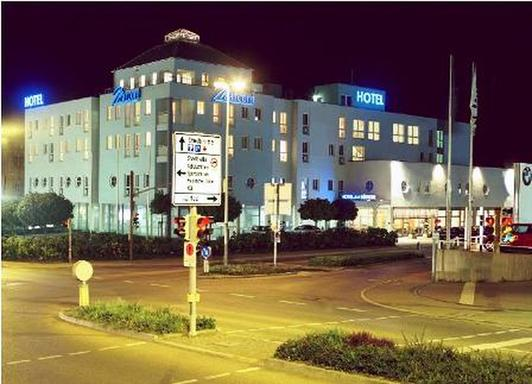 Address

Stuttgarter Strasse 139, Backnang, Stuttgart, 71522, Germany

Geo

48.9369400 / 9.4378800

Rating / # Reviews

Category
Hotel Sdtor is a modern hotel that re-opened in February 2011 after being fully refurbished. PLEASE NOTE THAT THE HOTEL IS APPROX. 30 minutes from Stuttgart City Centre. It provides guests free wireless LAN internet access. Well-equipped meeting rooms can be rented to host seminars and workshops. The breakfast buffet, included in the room rates, can be eaten in the breakfast room.

The hotel is located in the south of the town of Backnang, within walking distance of shops and restaurants. Backnang is known both for its historic Stiftskirche, or abbey church, once part of Backnang Abbey, founded in 1116, and as a new locale for telecommunication companies. From Hotel Sdtor its 1.5 km/0.9 mile to the Backnang station for the Stuttgart S-Bahn, which provides public transportation not only to the Stuttgart city centre and main train station (Stuttgart Hauptbahnhof) but also to nearby communities such as Winnenden, Waiblingen, Marbach am Neckar, Ludwigsburg, and Filderstadt, and to the Stuttgart Airport.
[1]
All information in the above article comes from the below links
All information in the above article comes from the below links
© 2017 Everipedia, Inc.