Want to change something on this page or create your own?
Register
today, it's fast and free.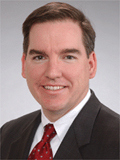 Education

University of California, Berkeley (B.A. cum laude 1990)

University of California, Hastings College of the Law (J.D. cum laude 1994)
For more than a decade, Jim Poth has assisted hospitals, health systems, and other health care providers in implementing and executing strategies to ensure they receive appropriate reimbursement. His practice has focused on representing health care providers in litigation, arbitration, and negotiations with all types of payors. He has been the lead trial lawyer in dozens of cases for health care providers seeking to collect payment from both commercial and government-sponsored payors. He also has extensive experience in assisting health care providers in contract negotiations and providing advice on utilizing state and federal regulatory requirements to improve contract terms and providers' revenue cycle.Recent matters Jim has handled include litigation for Tenet Healthsystem and Cedars-Sinai Medical Center against health plans over appropriate payment for emergency care in the absence of contract rates ("reasonable and customary" versus billed charges). He also represented Catholic Healthcare West in an arbitration against Blue Cross of California over the practice of retroactively rescinding individual health insurance policies after patients had received care. These cases follow his representation of providers asserting claims of breach of contract, statutory violations, and fraud against health plans. He also has represented hospitals in litigation involving Medicare Secondary Payor issues, claims regarding fair debt collection practices, and balance billing issues. [1] 
All information in the above article comes from the below links
All information in the above article comes from the below links
© 2017 Everipedia, Inc.