You can edit something on the page right now!
Register
today, it's fast and free.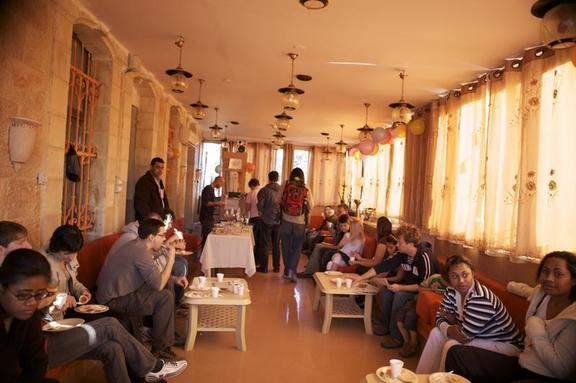 Address

Hanivim Street 6, Jerusalem, Jerusalem, 97203, Israel

Geo

31.7823837 / 35.2296191

Rating / # Reviews

Category
We are located in the heart of Jerusalem right outside of the Old City Damascus Gate and the bus stations. We are 1 min walk to the Old City, with all the holy sites, and 10 min walk to the New City, to the night life in Jerusalem!
Buses to all over the region leave and stop right around the corner!
WE HAVE…
• Rooms for Single, Double Standard and Double Twins, Triple, Four, Six, Eight
• Free Wi-fi
• Free mint tea and coffee and filtered water 24/7… yes for free!
• Free kitchen access, so you can enjoy the fruit and veggie stand right outside our door!
• Free luggage storage
• 24 hour hot water
• Free breakfast (for all except dormitory, extra 10NIS for breakfast in dorm)
• Great community spaces to gather and visit, play music, and watch TV
We offer a lot of things for free because we like to be different. We want to thank those who choose to come here, and so we want to respect your choice.
PLEASE NOTE THAT THERE IS 5 % EXTRA FOR GUESTS WHO PAY BY CREDIT CARDS
[1]
All information in the above article comes from the below links
All information in the above article comes from the below links
Top Page Editors
Recent Page Activity
© 2017 Everipedia, Inc.